Attention! This pattern is available as a BETA download. While every effort has been made to provide a good fit, and the pattern itself is based on the same algorithms as the ones you are used to, there might still be improvements desirable re markings on the patterns blocks, instructions and ease. You are welcome to download a free copy of the pattern and we would kindly expect the sewist to estimate the accuracy of the pattern pieces. Happy sewing!
Beta patterns can be only downloaded by registered users. A registered user can download a full beta pattern 3 times in total, and an unlimited number of free previews for various size measurements.
Midi Skirt With Asymmetric Flounce - Sewing Pattern #S3120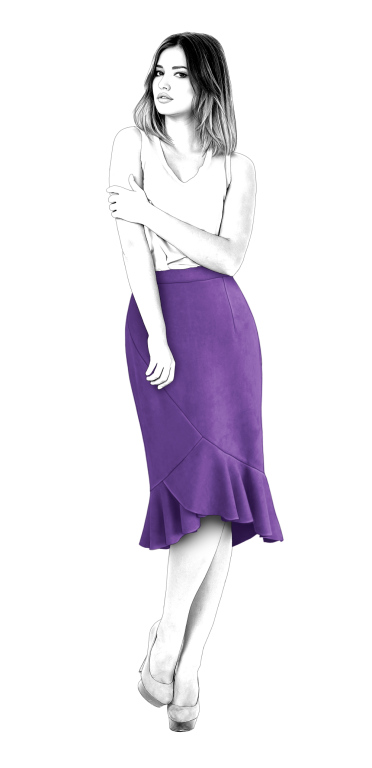 Attention! Instructions for the pattern assembly are not available at the moment.
Model code: S3120
Fabrics: Dress fabrics
Is stretchy: no
This exclusive made-to-measure sewing pattern is provided by Sewist Inc, USA
The pattern will be emailed to the address you mention upon checkout. No paper printouts will be mailed. The listings are for file download only. The pattern can be provided either as a .PDF file in A4, or A3, or Letter, or Legal format, or a .PLT file for immediate printout in real size.